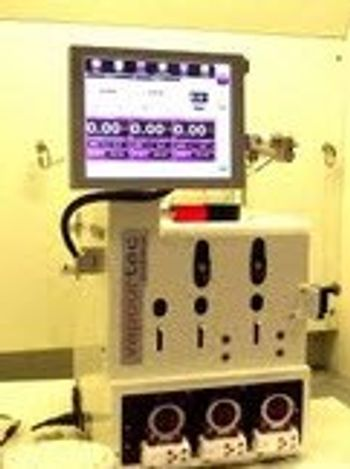 Bury St Edmunds (Suffolk) based Vapourtec has reached the twin milestones of 10 years in business and being featured in 100 peer reviewed publications.

Vapourtec design and manufacture flow chemistry systems for a wide variety of sectors across the globe including education, pharmaceutical and industry and their technology has been cited as playing a pivotal part in recent major research breakthroughs.

Established in 2003, Vapourtec has developed a flourishing international market for its technology with sales across much of the developed world including USA, China, Japan, Singapore and India.

Founder and MD Duncan Guthrie commented: "It's very pleasing to look back over the past decade and see the progress we've made.

"We have sold our flow chemistry units to the top ten global pharmaceutical companies with most returning to purchase multiple systems and in 2011 we established a strategic presence in Malaysia to service the Asian market which now represents our biggest area of growth.

"We have also become the first firm in our field to have been featured in 100 peer reviewed publications submitted by our customers and Vapourtec's systems have recently played a key role in research that has identified more efficient manufacturing of key drugs including Tamoxifen for Breast Cancer.

"Flow chemistry as a process represents the future and we are actively involved in research with many major college and university chemistry departments around the world. It's vital that we educate future generations of chemists as to the many advantages on using flow chemistry.

"These are very exciting times for Vapourtec with our systems continuing to be at the cutting edge of chemistry breakthroughs," added Duncan.