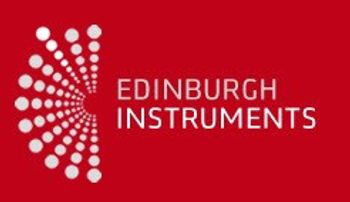 Edinburgh Instruments is pleased to announce the launch of a new fluorescence spectrometer, the FS5, a fully integrated steady state spectrometer with single photon sensitivity, designed for the research and analytical market. The FS5 has a number of features that are unique in its class of fluorescence spectrometers they include: Ultimate single photon sensitivity throughout the specified spectral range, high data acquisition speed, comprehensive yet easy to operate software and an unmatched range of plug and play sample cassette options.

In addition to the standard version, the FS5 is offered with a number of options:
FS5-NIR with an extended wavelength coverage to 1000nm while maintaining the specified sensitivity in the UV and visible spectral range
FS5-MCS, a phosphorescence lifetime option with a lifetime range of microseconds-to-seconds
FS5-TCSPC, a fully integrated lifetime option for the measurement of fluorescence lifetimes from picoseconds to microseconds by Time Correlated Single Photon Counting
FS5-POL with fully automated polarisers in excitation and emission
Two further advanced options are available with an extended wavelength range to 1650nm and with time resolution down to 50ps.
The new FS5 is an extension of Edinburgh Instruments' portfolio of state-of-the-art and reliable spectrometer products. The instrument has been designed with the background of more than 35 years of experience in the field of fluorescence spectroscopy, and is manufactured at the company's base in the UK.

Commenting on the new product launch, Mark Vosloo, CEO of Edinburgh Instruments said, "The FS5 opens up new market opportunities for Edinburgh Instruments. We have taken a new and fresh approach to analytical instrumentation and aim to satisfy the growing need for high performance but affordable research tools."

The FS5 is being launched at the BCEIA exhibition being held in China, 23-26th October. To find out more visit our sister company, Techcomp (China) Ltd. (Booth No.2093) at the show.