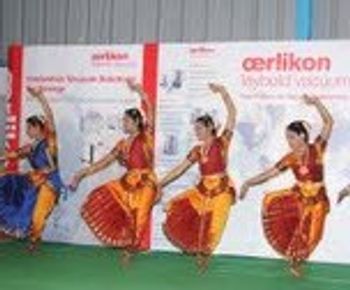 Oerlikon Leybold Vacuum inaugurated its India head office in Bangalore to provide greater sales and service support and customer proximity. The opening marks yet another milestone in establishing a strong presence in high growth regions. "We continue to invest intensively in emerging markets", says Dr. Martin Fuellenbach, CEO Oerlikon Leybold Vacuum, "as the new site opening in Brazil and now in India demonstrates. In order to serve the wide variety of industrial markets better in South Asia, Oerlikon Leybold Vacuum will develop the new Bangalore set-up as a sales and service hub for the entire region".

The company already has gathered ample experience in this area: Present in the Indian market since 2005, Oerlikon Leybold Vacuum initially operated via agents and from 2006 with an own subsidiary. The development of Oerlikon Leybold Vacuum in India has been steady since inception, offering an augmented service portfolio for vacuum gauge calibration from 2007 onward. Since 2012, the local solutions business offers the complete set-up of complex vacuum systems.

Committed to customers
With a growing customer base and Oerlikon Leybold Vacuum's focus on 100% customer satisfaction, this new, independent facility will enable the company to be in proximity to key customers as well as further leverage the local solutions business. "Our key customers like the Department of Space are located in Bangalore and this facility would enable us to better serve their needs. Through our staff of trained engineers we offer complete solutions to customers rather than merely selling products. We have the skills and capacity to service all Oerlikon Leybold Vacuum products locally, except Turbo Pumps. Moreover we have an in-house Vacuum Gauge Calibration facility as well as Helium Leak Testing Services", articulates, M. Sreenivasulu, General Manager, Sales and Service, Oerlikon Leybold Vacuum India.

Going forward the India region will be key to Oerlikon Leybold Vacuum's growth ambitions and availability of skilled manpower at a competitive cost is an important factor in India gaining importance. Application experts from the company's global headquarters in Cologne, Germany are intensively involved in further training of manpower and this will enable the company to power its sales channels in other countries of the region, thus achieving higher market access and share.