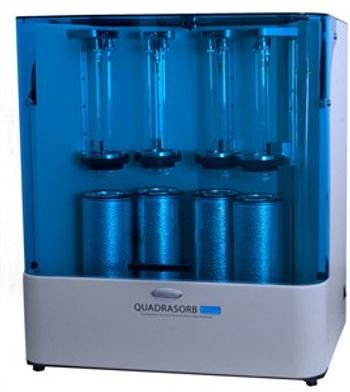 Quantachrome Instruments is very pleased to announce the release of our next generation Gas Sorption Analyzer- The Quadrasorb evo.
This provides the opportunity to measure surface area, and pore sizes with four independent analysis stations.
Significant improvements have been made in hardware and software providing superior performance benefits. In particular several new analysis modes have been introduced such as the Quick Mode which allows for accelerated analysis times.