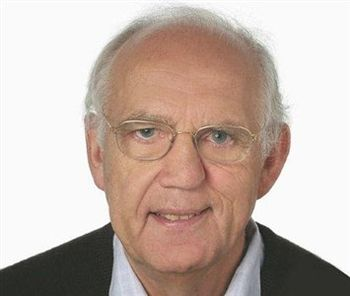 Genticel, a biopharmaceutical company that develops innovative vaccines for patients infected with the human papillomavirus (HPV), has appointed a new vice-president to the supervisory board.

Dr Gerald Moeller, PhD has over 35 years experience in the pharmaceutical and diagnostics industry. He has been an investment adviser at HBM Partners in Switzerland since 2002 and chairs the supervisory boards of a number of health sector companies, including 4Sigma Ltd, Definiens AG, Invendo-Medical GmbH and MorphoSys AG. He is also a board member with FIND Foundation and Illumina Inc.

"We are very pleased that Dr Moeller is joining our supervisory board," says Benedikt Timmerman, founder and CEO of Genticel. "His wealth of expertise in the pharmaceutical industry represents a considerable asset for Genticel, especially at a key moment in our development. We are launching the phase II clinical trial of our lead product, ProCervix, in Europe - so it is a priority for Genticel to forge close ties with major pharmaceutical industry players. Gerry's experience in this industry and his strategic advice will be invaluable in this."

"The results of the phase I trial of ProCervix are very encouraging. It is the first vaccine to meet the medical needs of over 90 million women infected with HPV16 and/or 18," says Dr Gerald Moeller. "I am delighted to help Genticel reap the benefits of such promising projects."

The supervisory board at Genticel is chaired by Professor Thierry Hercend. The membership comprises Ludovic de Meeus d'Argenteuil, co-founder of Genticel; Alain Munoz, representing Kurma Life Sciences; Raphael Wisniewski, director of investment at Edmond de Rothschild Investment Partners (EdRIP); Olivier Martinez, director of investment, life sciences, BPI France; Alexandre Flageul, partner at Amundi Private Equity Funds; and Dr Didier Hoch, an independent industry member.