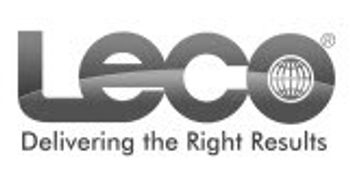 LECO has introduced the 736 Series, an oxygen/nitrogen analyzer developed for accurate wide-range measurement of oxygen and nitrogen content of inorganic materials, ferrous and nonferrous alloys, and refractory materials using the inert gas fusion technique.

The 736 Series features an improved detector design with thermostatic construction and increased protection for ambient temperature fluctuations, while a long-life emitter drive and drift-free detection circuitry improve long-term stability. An optional boom-mounted touch-screen interface promotes an ergonomic workspace. Additional options include batch or process autoloaders for automated sample loading and an integrated liquid-to-air radiator with dual DC cooling fans.

The 736 Series utilizes LECO's exclusive Cornerstone® software, which provides the user with complete access to analysis control, method settings, diagnostics, reporting, and more in a highly-organized and immersive environment. Designed through a collaboration of customer feedback and innovative engineering, Cornerstone allows the user to conduct all of their day-to-day operations within a single Analysis screen designed for speed and ease-of-use. An innovative grouping of sample data simplifies data output and automatically calculates relevant statistics, alleviating the need for additional data processing.