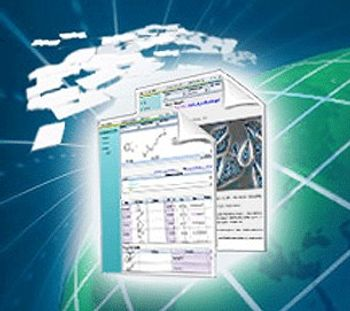 Agilent Technologies Inc. introduced the latest version of its electronic laboratory notebook (ELN) software, OpenLAB ELN 4.2. This newly enhanced software enables scientists and laboratory managers to quickly and easily capture, reuse, manage and share scientific results obtained from virtually any analytical software application.

"With this new revision, we continue to strengthen OpenLAB ELN as a high-productivity alternative to traditional paper notebooks," said Bruce von Herrmann, vice president and general manager of Agilent's Software and Informatics business. "Its new features save valuable time and foster collaboration; the payoff is a shorter path to results and better-informed decision-making."

The acceptance of any ELN is highly dependent on the ease with which scientists can capture and share results from the variety of analytical tools they use. The new OpenLAB ELN SendTo capability enables users to easily drag and drop files, copy and paste content, or create a text note to send to other OpenLAB ELN users. It also features a virtual printer that captures scientific results in PDF format from any application, without having to leave OpenLAB ELN. The Microsoft Windows "Send to" feature can also be used to send a file to OpenLAB ELN. Files sent in Excel or Word formats can be edited within OpenLAB ELN.

Agilent OpenLAB ELN is part of an industry-leading suite of software products designed to integrate and manage scientific information throughout its lifecycle and across the laboratory and the enterprise.