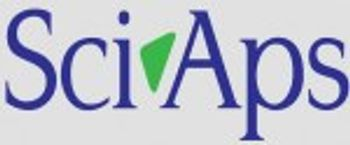 Any Element, any Compound, any Mineral – Anywhere on the Planet. SciAps, Inc. (SciAps or the Company), a Boston-based instrumentation company specializing in handheld and portable analytical instruments, recently announced that it has received a $2.5 million investment led by new investor Gefinor Ventures, with follow-on participation from existing investors Rand Capital, and Coastal Ventures.

Founded in 2012, SciAps is an instrumentation company specializing in portable, durable, field- tested instruments that are used to identify compounds, minerals, and elements, both on-site and in real-time. The Company's products use laser technology to quickly identify compounds, minerals, and elements of interest to the user. SciAps' analyzers are used for a wide variety of end-use applications, ranging from alloy analysis, mining and exploration, pharmaceuticals and nutraceuticals, plastics and polymers, law enforcement, and hazmat first responders.

"Our mission is to provide durable, field-tested, portable instruments to identify any compound, any mineral, any element; anyplace on the planet," said Don Sackett, President of SciAps. "This latest round of investment completes the funding for some great new portable products we'll be demonstrating early next year. It's really an exciting time to be introducing new technology to the portable analytical instruments markets."

"We are excited to welcome SciAps to Gefinor Ventures' family of leading technology companies," said Christopher Davis, Principal at Gefinor Ventures, who has joined the SciAps Board of Directors. "SciAps has the right blend of unique technology, market knowledge, and global reach to achieve rapid growth." Daniel Penberthy, Executive Vice President with Rand Capital, has also joined the SciAps Board of Directors.