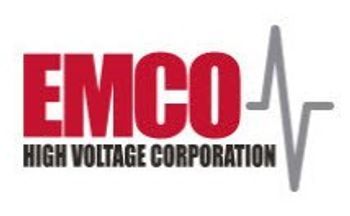 EMCO High Voltage Corporation today announced that it has completed ISO 14001:2004 certification. The certification applies to all of EMCO's facilities.

ISO 14001:2004 is a set of globally recognized standards applying to all processes that influence an organization's environmental performance. It helps organizations reduce waste, save energy, and lower their environmental impact in their communities.

To achieve ISO 14001:2004 certification, an organization must undergo independent assessment of its environmental management system (EMS) by a certified registrar.

EMCO's EMS was designed in compliance with ISO 14001:2004. It codifies the company's long-standing policy toward responsible environmental impact.

"EMCO's mission is to deliver excellence and remain at the forefront of high voltage technology while safeguarding our environment. That means we take a proactive approach to addressing environmental issues. Completing ISO 14001:2004 certification confirms EMCO's commitment to minimizing our impact on the environment," said Mike Janto, Director of Quality Control at EMCO High Voltage Corporation.