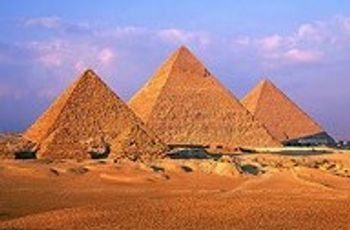 The Grand Egyptian Museum (GEM), the largest archaeological museum in the world, will be equipped with ABB's reliable power and automation technologies when it opens in 2015.
Envisioned as an architectural masterpiece, the GEM is spread over 48.6 hectares (120 acres) of land and borders the timeless Giza pyramids. In fact, the overall framework for the design is a set of visual axes that emerge from the pyramids to the site of the museum. The museum will pay homage to over 100,000 pieces of ancient Egyptian art and artifacts including the famous golden mask of King Tutankhamun.

ABB was awarded the GEM project by the Orascom Construction/BESIX joint venture to furnish the complete electrical package including an Extended Automation System 800xA to manage the power, transformers, medium-voltage switchgear, ring-main units, low-voltage panels, a Supervisory Control and Data Acquisition (SCADA) system, and retractable supply post panels, installed for the first time in Egypt. ABB heating, ventilation and air conditioning (HVAC) drives will also be installed in pump and fan applicators including commissioning and start up.

"We are very proud that ABB has been given the opportunity to supply power and automation technology and expertise to one of the most prestigious tourist attractions in Egypt," says Naji Jreijiri, manager for ABB in Egypt and Central Africa.

ABB's fully integrated System 800xA will monitor and control all electrical equipment included in the scope. It will provide an interface between the medium-voltage switchgear and generators to synchronize operations and deliver quick and simple fault finding techniques to maintain a continuous power supply during black outs. The project scope includes engineering, procurement, manufacturing, supervision on installation, training, commissioning, system programming and system start-up, in addition to project management service.

Unlike any other museum in Egypt, the GEM will have its own state-of-the-art conservation center. ABB's energy efficient electrical drives will ensure the HVAC system is able to maintain an optimal environment in which to preserve the museum's valuable historical monuments and treasures. Other parts of the project include the main energy center, conference center, museum building, food and beverage halls, children's entertainment areas and a ticketing building, which are all within ABB's remit.