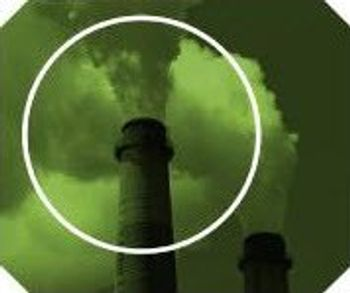 Nextteq is proud to offer Gastec's intrinsically safe Dosimeter Tube system, which provides on the spot, time-weighted average (TWA) monitoring of air contaminants. The Gastec No. 32D Hydrogen Peroxide Dosimeter Tube is the only commercially available detector tube to accurately measure TWA exposures to Hydrogen Peroxide, which is used extensively in sterile and aseptic manufacturing. Use Gastec dosimeter tubes and avoid extensive preparation or specialty training, because unlike some traditional sampling methods that require the use of battery operated pumps, calibrators, glass impingers, and corrosive light-sensitive liquids, the Gastec No. 32D Hydrogen Peroxide Dosimeter Tube is ready to use anytime, anywhere you need it!
To operate, just snap off the scored end of the Gastec No. 32D Hydrogen Peroxide Dosimeter Tube and insert it into a dosimeter tube holder. Clip the dosimeter tube holder near the breathing zone of an employee or mount in a stationary location for area monitoring. It's that simple. The gas or vapor to be measured passively enters the tube and begins reacting with the reagent to produce a length of stain indication. At the end of the exposure period, read the value on the scale that corresponds to the end of the stain length, and then divide this reading by the time that the tube was exposed (expressed in hours) to yield the TWA concentration of the hydrogen peroxide for the exposure period.
Depending on the duration of the sample, the Gastec No. 32D tube allows TWA measurements between 0.5 and 40 ppm of hydrogen peroxide which allows comparison of results to the OSHA Permissible Exposure Limit (PEL) and ACGIH Threshold Limit Value (TLV®) of 1 ppm (8-hr TWA) of hydrogen peroxide. Don't wait and pay extra for off-site laboratory analysis – with Gastec you will have immediate results that allow for rapid corrective action at the first sign of a problem.
Try Gastec's Dosimeter Tube technology for yourself, and take advantage of this inexpensive and simple method to measure long-term workplace exposures to hydrogen peroxide.