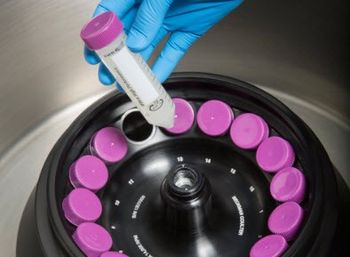 Designed for applications that use common, disposable conical tubes, JA-14.50 rotors from Beckman Coulter Life Sciences extend the applications and flexibility of the company's Avanti centrifuge series, and can be used in Avanti J-26S, J-30I and J-E centrifuges. While greater capacity results in higher throughput, the rotors maintain the precision performance offered by products in the Avanti line and are the only high-performance rotors capable of spinning 50, 15, 5 and 1.5 mL conical tubes, and 50, 15 and 10 mL round bottom tubes and bottles at their maximum speeds.

Delivering a top speed of 14,000 rpm and rcf of 35,000 x g, JA-14.50 rotors hold up to 16 x 50 mL conical tubes and maximize the number of 50 mL conical tubes that can be processed in a single run. The fixed-angle rotor is intended for general pelleting of cells, bacteria and food products; separating proteins, viruses and subcellular fractions; running concentrators and columns; and for phase separation and binding studies.

Avanti centrifuges are available with a selection of *BioCertified* fixed-angle and swinging-bucket rotors, ranging in capacity from 360 mL to 6 L and all independently certi?ed to contain liquids and aerosols. A *BioCertified* dual-locking lid configuration, for workflows that include biohazardous samples, maintains biocontainment when removing the rotor from the centrifuge and transporting it to a containment hood. Rotors are also available in a standard single-locking lid configuration.

Avanti rotors, including the new JA-14.50 rotor, have a unique ID that is tracked using magnetic sensors; the centrifugation system uses Dynamic Rotor Inertia Check and the ID for Automatic Rotor Identification and to ensure that no individual rotor exceeds the maximum speed permitted.

"We're proud to introduce the JA-14.50 rotor – it improves workflows, saving scientists' time, and is useful across a diverse array of applications where a variety of conical tube sizes are commonly used," said Randall Lockner, marketing manager at Beckman Coulter Life Sciences, Indianapolis, Ind. "Users can rely upon the quality, performance and efficiency for which Beckman Coulter centrifugation products are known."

In addition to compatibility with current models, JA-14.50 rotors can be used in installed Avanti J-20 and J-25 centrifuges.