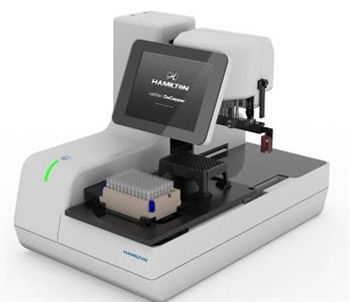 Hamilton Storage Technologies introduces the LabElite™ line of benchtop devices, providing laboratories with flexible solutions for sample processing, tracking and security.

For manual workflows that need high-speed 2-D barcode reading of tube racks, the LabElite I.D. Reader™ is the ideal choice. It decodes tubes in all common 12-, 24-, 48-, 96- and 384-tube racks
including honeycomb-shaped racks.

The LabElite DeCapper™ can decap and recap tubes in 48-cryovial or 96-microtube racks in portrait or landscape formats, one row at a time, to minimize the time tubes are open and eliminate the risk of cross-contamination. Rows can be paused for "point-of-use" manual pipetting.

The all-in-one LabElite I.D. Capper™ combines decapping and recapping and high-speed barcode reading in one small device. The I.D. Capper includes all of the standard features and benefits of the I.D. Reader and DeCapper.