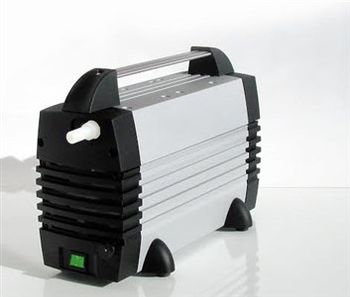 Provides 100 Percent Oil-Free and Water-Free Transfer throughout Product Life

KNF Neuberger's N 920 KT.29P diaphragm vacuum pump provides lab technicians with adjustable vacuum performance, without the need for lubricating oil or recirculating water. The standalone pump provides quiet function with long product life in myriad laboratory applications, ranging from challenging rotary evaporation to simple filtration.

In addition to N 920 KT.29P's adjustable vacuum performance, it delivers deep end vacuum up to 1.5 Torr, and an exceptional flow rate of 20 L/min. Its superior chemical compatibility makes it ideal for use with a wide variety of solvents.

Finally, this standalone pump thrives in labs with green initiatives, as it provides oil- and water-free operation across its lifetime. Oil-free operation eliminates the need for regular oil changes and disposal of contaminated water and pump oil, and negates on-going maintenance – saving both money and time in the lab.