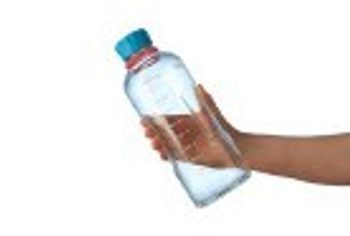 SCHOTT North America, Inc. announced the availability of the new ergonomic laboratory bottle system DURAN® YOUTILITY. Designed for improved efficiency, accuracy, and safety in laboratories, the DURAN® YOUTILITY 3.3 borosilicate glass bottles are ideal for an array of uses, from sampling to storage, including mixing, media preparation, and sterilization of liquids. The complete bottle system makes it easier and safer to handle, has visual ID recognition, and optimizes space in autoclaves and lab refrigerators.

As the demands on laboratory efficiency, personnel, and equipment grow ever more stringent, the DURAN® YOUTILITY bottle system introduces bottles and caps that fit the shape of your hand. The new bottle design includes ergonomic gripping zones to improve handling while its slimmer shape maximizes refrigerator and autoclave space. The optimized, ergonomic shape of the screw cap has comfortable grooves and ridges for a more efficient and easier tightening or removal, especially with smaller sized or gloved hands. With the new glass thread, the speed of opening and closing bottles are significantly faster while remaining compatible with other GL 45 closures and other accessories.

DURAN® YOUTILITY bottles improve upon traditional media bottles, on which nominal volume marks can be confusing. YOUTILITY features full nominal volume gradations marked in durable white ceramic for a long service life. The bottles also include eight colorful bottle tags to visually identify and distinguish your solutions. The tags securely fasten to the bottles, yet are easy to remove and reuse, as well as chemically robust, heat resistant, and fully autoclavable.

The dual cap and bottle label sets are self-adhesive and easy to remove. When labels are autoclaved, the heat and pressure sensitive labels display stripes (like autoclave tape) indicating autoclave cycle I complete.

Winner of both the 2014 IF Design and 2014 Red Dot Product Design awards, DURAN® YOUTILITY borosilicate 3.3 glass is USP <660> Type I neutral glass, offering excellent chemical and high temperature resistance, making it ideal for today's scientific research.

Sequentially sized bottles of 125, 250, 500, and 1000 ml are in stock as of April 2014. YOUTILITY amber bottles will be available summer 2014.