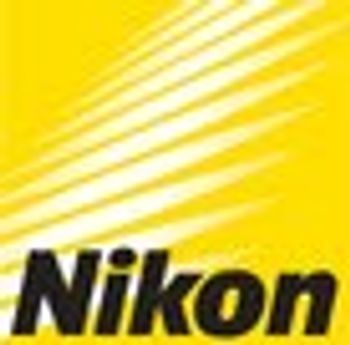 Nikon Instruments Inc. is pleased to announce the latest enhancement of its stereo microscope lineup with the addition of the new SMZ1270 and SMZ800N microscopes. These new systems feature an expanded zoom ratio, enhanced ease of operation, and excellent optical performance. Paired with newly developed WF objectives, these new models offer unparalleled chromatic aberration correction for brighter, sharper images across a large field of view, and best-in-class zoom ratio ideal for use across a wide range of biological, medical, and industrial applications.

The SMZ1270 and SMZ800N models offer highly refined performance over basic parallel-optics stereo models, and build on the long-standing reputation of the Nikon SMZ800/1000. In addition to best-in-class zoom ratio and sharper images, these cost-efficient models also incorporate an extensive lineup of accessories that support a variety of applications.

"We are thrilled to offer a solution that will be sure to exceed expectations. The new SMZ800N/1270 scopes raise performance to a new level in their class, which will be apparent when observing fine structures or performing delicate manipulations," said Stephen Ross, Ph.D., General Manager of Product and Marketing at Nikon Instruments, Inc. "When the key features of this equipment - such as high-magnification, high zoom ratio and high-definition imaging - are paired with improved ergonomics and an extensive lineup of accessories, it makes for an ideal solution across a number of biological and industrial applications."

FEATURES

Bright, Sharp Images
Amazingly clear and bright images with reduced chromatic aberrations can be acquired throughout the extended zoom range through the newly developed Plan Apo WF and ED plan widefield objectives. By compensating for chromatic aberrations over three wavelengths, they drastically improve chromatic aberration correction to ensure bright images without color fringe throughout the whole field of view, making them ideal for documentation with the latest large format digital cameras.

Best-In-Class Zoom Ratio
These models are equipped with the newly developed zoom optical systems, offering a best-in-class zoom ratio.

In particular the SMZ1270/SMZ1270i offer the highest-in-class zoom ratio of 12.7x (0.63x – 8x). Their low-magnification capability enables observation of a 35 mm petri dish*, and provides improved operation, allowing observation of a whole of a biological specimen down to minute cell structure. (*With 0.63x zoom magnification, 1x objective and 10x eyepiece, without coaxial episcopic illuminators.)

The SMZ800N comes with an 8x (1x – 8x) zoom ratio, with higher magnification than conventional models - a powerful tool for observation in the electronic components field where high-precision imaging is required.

Range of Accessories
To support a variety of observation methods and applications used for research and inspection, an assortment of accessories, such as various illumination units, stands, and eyepiece tubes, are offered. Specifically, incorporating the "Fly Eye Lens" with the Epi-Fluorescence illuminator allows users to achieve uniform brightness over the entire field of view, which enhances the illumination of a specimen across the wide magnification range.

Ease of Use
An expanded magnification range and sharper images also enhance ease-of-use and high-definition observation to improve work efficiency with evolved operations. Paired with optional accessories, additional features include:
Several eyepiece tubes are available to fit various configurations, from a simple setup to a system with intermediate modules. With an ergonomic eyepiece tube, the observation angle can be adjusted from 0-30 degrees, allowing for comfortable observation postures even if combined with modules like illuminators or teaching heads.
Diascopic illumination stands have been renewed, and the slim LED base design provides easy access to the specimen with comfortable hand position, as well as easy operation. As with the SMZ25 and SMZ18, the diascopic illumination base features Nikon's very own oblique illumination, the OCC illuminator, which offers high contrast observation for transparent samples, such as oocytes used in IVF applications.
Capable of mounting two objectives, the new P-RN2 nosepiece allows for easy objective changeover and seamless observation over a wide magnification range.
In combination of the SMZ1270i, the PRN2 Nosepiece, coupled with the Digital Sight series DS-L3 camera control unit or NIS- Elements imaging software, acquisition is now more efficient, with the objective magnification and zoom ratio information displayed on the monitor
The SMZ1270i in particular is equipped with intelligent sensors that detect zooming magnification. Mounting the optional P-RNI2 Intelligent Nosepiece on the SMZ1270i in combination with optional Camera Control Unit DS-L3 or NIS-Elements imaging software, enables the readout of zooming magnifications and objective data to be stored as meta-data along with the images. Calibration data is automatically updated, following changes of magnification, to display the appropriate scale and measurement results on the images.