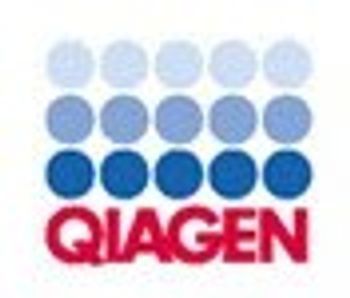 Fourth oncology project with Lilly expands QIAGEN's Personalized Healthcare pipeline
Development of modular assay panels focuses on multiple biomarkers targeting cellular pathways associated with innovative cancer therapies under development by Lilly
Project to include assays for QIAGEN's new multi-modal, multi-analyte Modaplex platform

QIAGEN announced a collaboration with Eli Lilly and Company to co-develop universal and modular assay panels for the simultaneous analysis of DNA and RNA biomarkers targeting multiple cellular pathways involved in common cancer types. The agreement includes the development of tests that will be based on QIAGEN's multi-modal, multi-analyte Modaplex analysis platform, which can process multiple sample types and biomarkers in a single test.

"We are excited to add a new stage to our successful collaboration with Lilly, this time co-developing a broad panel of molecular assays covering a range of biomarkers with diverse nucleic acid analytes and modalities to guide the use of tailored therapies. We believe our technology can enhance Lilly's development of innovative therapies for the benefit of cancer patients," said Peer M. Schatz, Chief Executive Officer of QIAGEN. "In addition to a broad portfolio of PCR-based assays targeting more than 25 biomarkers, QIAGEN's Personalized Healthcare offering has expanded to include universal solutions using next-generation sequencing (NGS) and now also a unique and proprietary multi-modal, multi-analyte testing technology. Our collaborations with Lilly are among more than 20 co-development and co-commercialization projects underway with leading pharmaceutical and biotechnology companies."

Richard B. Gaynor, M.D., Senior Vice President, Oncology-Clinical Product Development and Medical Affairs, of Lilly, said: "Certain applications in biomarker development for tailoring oncology therapeutics require the combined analysis of DNA and RNA, and this collaboration provides a multi-modal, multi-analyte solution that can process multiple sample types and biomarkers in a single test. We are pleased to work with QIAGEN on this novel platform to support our development programs."

The new collaboration is the fourth project in the two companies' long-standing partnership. QIAGEN's therascreen® KRAS RGQ PCR Kit has been widely adopted by laboratories since its 2012 approval by the U.S. Food and Drug Administration (FDA) as a companion diagnostic to detect KRAS gene mutations in metastatic colorectal cancer patients. The test indicates which patients would benefit from a tailored oncology therapy marketed by Lilly and Bristol-Myers Squibb. In 2011, QIAGEN and Lilly partnered to develop a companion diagnostic that evaluates a gene mutation which plays a role in some blood cancers. In 2013, QIAGEN announced a third project, building on a master collaboration agreement, to create a companion diagnostic to guide use of an undisclosed Lilly oncology compound.

QIAGEN offers companion diagnostic programs spanning a range of molecular testing platforms, including real-time PCR assays for use on QIAGEN's QIAsymphony family and next-generation sequencing (NGS) panels. QIAGEN also offers a novel, multi-modal, multi-analyte platform which was added from PrimeraDx, a privately held Boston-area company. The proprietary technology covers a unique molecular testing approach, enabling laboratories to process multiple samples in a fast, cost-efficient run. The technology allows the analysis of dozens of DNA and RNA biomarkers as well as their copy numbers, expression levels and mutations in one assay and at the same time. This is a key need in particular in companion diagnostics which is not offered by any other platform and therefore represents an attractive addition to QIAGEN's molecular testing platform options as well as to QIAGEN's proven assay development capabilities. The platform has been cleared by the FDA in December 2013. The employees of PrimeraDx have joined QIAGEN.