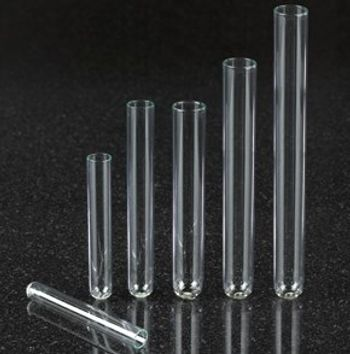 Denville Scientific's glass culture tubes are made from quality borosilicate glass to reduce pH changes and contaminants that can be leached from soda lime glass tubes. They are neatly packed in heavy-duty boxes of 250 and shrink wrapped to keep them particle free. The boxes are compact and designed to fit into standard test tube dispensers.
Denville's Borosilicate glass Culture Tubes:
Meet ASTM E890 specification, type 1 requirements
Conform to USP Type 1 standards
Are produced in an ISO 9001 certified factory
Feature well-rounded bottoms and smooth, fire-polished rims
Are chemically inert
Are tissue culture and blood bank compatible
Type 1, Class A Borosilicate Glass

Denville Scientific is dedicated to providing innovative solutions to the scientific community.