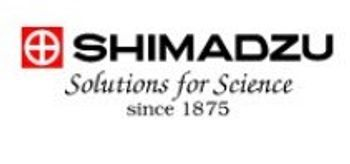 Shimadzu Corporation announced today the release of the new mutual support between the Skyline quantitative proteomics software and Shimadzu's high-sensitivity triple quadrupole LC/MS/MS platform.

As mass spectrometry-based proteomics technologies continue to play an ever-increasing role in biomarker discovery, validation and translation for biological and clinical applications, advances in throughput and multiplexing are necessary to improve quantitation of biomarkers in this emerging field referred to as quantitative Clinical Chemistry Proteomics (qCCP). To bring qCCP applications closer to clinical laboratories, Shimadzu has integrated its ultra-fast LC/MS/MS platforms with the powerful, freely available Skyline quantitative proteomics software.

Skyline software can be used to design, refine and optimize Selected Reaction Monitoring (SRM) / Multiple Reaction Monitoring (MRM) and Full Scan MS and MS/MS quantitative methods based on protein sequences and user-defined rules. Skyline software not only integrates results with method optimization; it is also described as a common framework for quantitative proteomics for researchers to adopt and to standardize to.

"Shimadzu has been an excellent collaborator to work with. Their effort to complete the integration with Skyline in such a rapid time scale has been impressive," said Brendan MacLean, Software Project Manager for Skyline at the University of Washington, School of Medicine, Department of Genome Sciences.

Dr. Michael MacCoss, Professor at the University of Washington, School of Medicine, Department of Genome Sciences, said, "Skyline is a community effort in the field of quantitative proteomics. It is important to foster a broad sharing of both methods and results across instrument platforms. By including Shimadzu's high-sensitivity triple quadrupole platforms into Skyline, it enables the proteomics community to work with far-reaching technologies."

"We are now excited to redefine the quantitative proteomics market in collaboration with the MacCoss Lab and their outstanding software. MacCoss Lab has brought together Shimadzu's class-leading mass spectrometry platforms and Skyline software to help enhance quantitative proteomics workflows. We will continue our effort to develop and provide the best solutions to our customers," said Kozo Miseki, Corporate Officer, Deputy General Manager of Analytical & Measuring Instruments Division, Shimadzu Corporation.