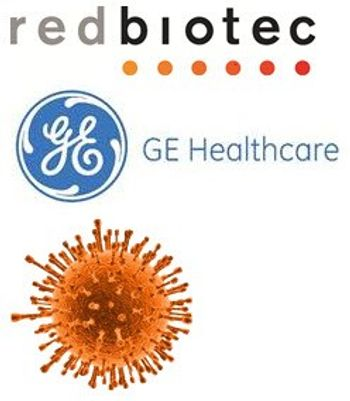 Companies combine expertise to produce cytomegalovirus vaccine candidates

Redbiotec, a biopharmaceutical company specializing in vaccine development, has successfully applied its unique expertise and innovative technology platform to complete a collaborative program with global multinational, GE Healthcare Life Sciences. Using GE Healthcare's single-use WAVE Bioreactor and ReadyToProcess crossflow filtration system, the team developed a novel process for the production, clarification, and concentration of cytomegalovirus-like particles. Results from the study have recently been published1, further substantiating the value of the Redbiotec rePAX® platform for the development and production of new vaccines against cytomegalovirus (CMV).

Redbiotec uses its proprietary rePAX® co-expression technology for the efficient generation of multi-component virus-like particles (VLPs) and other protein assemblies. This technology is effectively applied to both in-house and external co-development programs, supporting the company's mission to discover and develop novel, effective vaccines against the highly prevalent influenza and herpes viruses.

Commenting on the collaboration, Jakob Liderfelt, Section Manager Cell Culture, LS Bio Process GE Healthcare Life Sciences, said, "GE Healthcare Life Sciences seeks to collaborate with world-wide biotechnology leaders such as Redbiotec to help drive disease research forward. We are looking forward to continuing our work with the company to help advance their CMV program using our next-generation WAVE Bioreactor system. This system was specifically developed to enable the fast and scalable production of biopharmaceuticals such as Redbiotec's virus-like particles."

Christian Schaub, CEO of Redbiotec commented, "Our unique rePAX® technology allows us to successfully replicate viral structures or even whole viruses. Importantly, these natural, virus-like particles (reVLPs®) are functional but non-replicating, rendering them non-hazardous and allowing us to apply them to vaccine development. The vaccine will then stimulate an immune response without causing infectious disease." He continued, "Collaborations such as this project with GE Healthcare enable us to develop CMV-like particles and soluble CMV protein complexes at an industrial scale for the pre-clinical and clinical trials of vaccines."

This latest news follows recent partnership announcements with Roche, GSK and Merck, positioning Redbiotec as an important innovator in the development of novel vaccines to alleviate unmet medical needs and improve the lives of patients. To learn more, visit www.redbiotec.ch.


1 Vicente T, Burri S, Wellnitz S, Walsh K, Rothe S, Liderfelt J (2014) Fully aseptic single-use cross flow filtration system for clarification and concentration of cytomegalovirus-like particles; Engineering in Life Sciences 14:318–26.