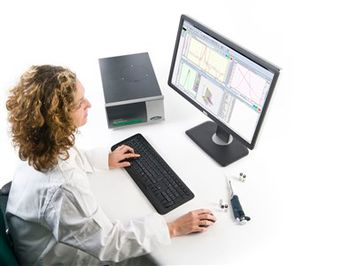 Experienced polymer specialists from Malvern Instruments will deliver a short course on polymer solution characterization at this year's Interplas (The British Plastics Show) which takes place at the NEC Birmingham, UK, from 30 September to 3 October 2014.
The short course, which is a brand new feature at the show, focuses on the importance of differentiating between performance differences that result from changes in polymer structure and those due to molecular weight changes. This knowledge helps shorten development times and can help identify supplier problems more easily. Tutors Paul Clarke and Bassem Sabagh from Malvern will cover the fundamentals of the relevant polymer measurements, focusing on light scattering and on-line viscometry techniques and their use as part of multi detection gel permeation chromatography (GPC/SEC).
The course will cover the determination of molecular weight and distribution, intrinsic viscosity, molecular size and branching measurements for polymers and polysaccharides. Participants will hear how, in addition to calculating unambiguous molecular weight, combining light scattering with internal viscosity data delivers advanced information on structural characteristics, such as chain branching and cross linking. The course then offers practical guidance on employing this enhanced understanding to guide research throughout polymer development and quality control.
"We expect this short course to be of interest to anyone working with polymer solutions, including polymer researchers, scientists, lab managers and formulators," said Paul Clarke, Industrial Portfolio Manager at Malvern, who has worked in the field of multi-detection GPC/SEC and light scattering for more than 25 years. "It will also benefit those already working with light scattering and GPC/SEC who may be looking to achieve more useful data from each analysis."
Fellow tutor Dr Bassem Sabagh leads the separations analytical team at Malvern and provides technical support to customers in Europe, Middle East and Asia.