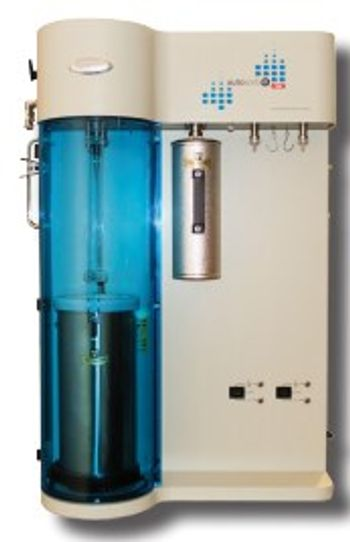 Quantachrome Instruments
is pleased to announce a new enhancement to its leading line of surface area and pore size analyzers, the
Autosorb iQ
. A new option is now available, called the iQ3
the choice to use up to 3 physisorption analysis stations. This provides up to 200% higher capacity and throughput for larger, busy material characterization labs. The Autosorb iQ3 also has up to four on-board degassing ports featuring cold-trap, PC-controlled ramp, hold and test protocols.
Three samples can be analyzed simultaneously while the degas ports are used for sample preparation. This makes the Autosorb iQ the most flexible, versatile, and modular gas sorption, which gives customers analyzer on the market, The Autosorb iQ series has remarkable modular
expansion capabilities with the options for standard chemisorption, flow chemisorption (TPX :TPD, TPR, TPO), low pressure transducers for micro-pore analysis and low surface area analysis using krypton, integrated mass spectrometer, a calorimeter interface, vapor options, CryoCooler, or mass
flow controllers. The Autosorb iQ provides a laboratory the ability to purchase a powerful laboratory gas sorption analyzer for their needs of today, with the confidence that as their needs change they can expand the capabilities of the Autosorb iQ to meet their future needs.
Quantachrome's gas sorption instruments are used by leading laboratories and industries around the world for the measurement of a material's surface area. Quantachrome's Autosorb iQ gas sorption analyzer is used by researchers doing material characterization on a wide variety of novel
materials including heterogeneous catalysts, hierarchical catalysts, MOF (metal organic frameworks), zeolites, carbons, powders, pharmaceuticals, fuel cell, energy storage, advanced mesoporous and microporous materials, sequestration, graphene, ceramics, and batteries.