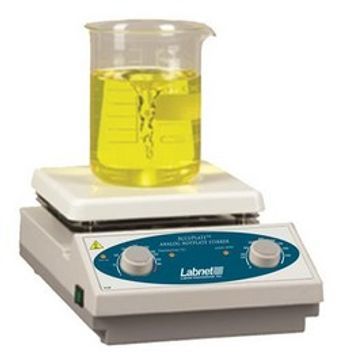 Labnet is pleased to introduce the launch of our latest line of Hotplate Stirrers!
The Labnet Analog Hotplate Stirrer offers heat, stir, and a heat/stir combination, and is perfectly suited to help you in your lab. The product will launch this September.
The new Labnet Hotplate Stirrer has a maximum hot temperature surface rating of 380C and stirring speeds that can be precisely controlled anywhere between 100 - 1500 rpm. Maximum capacity for the new Hotplate Stirrers is 5 Liters. Precision, accuracy, and reliability are all yours with Labnet's new Analog Hotplate Stirrer!
Hotplate stirrers are popular lab aids for both biology and chemistry applications, and can be purchased separately as hotplate, magnetic stirrer, or combined hotplate stirrer.