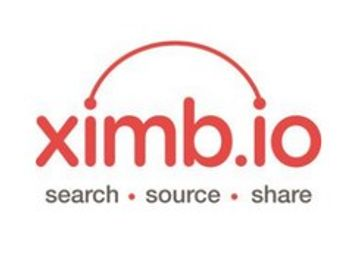 Ximbio aims to change the way reagents are searched, sourced and shared
Ximbio aims to change the way reagents are searched, sourced and shared London, UK, 20 October 2014: Cancer Research Technology (CRT), the development and commercialisation arm of Cancer Research UK, announced today the launch of Ximbio, an online reagents portal for the life science community. Ximbio has been developed to change the way that research reagents are searched, sourced and shared, to broaden the range of tools available to scientists globally and support and advance life science research.

Ximbio provides a portal for the life science community to exchange knowledge and trade reagents. Researchers and technology transfer offices can virtually deposit their reagents to Ximbio. Life science reagents companies can use the portal to easily source new products to augment their portfolios via a straightforward commercialisation process. Ximbio returns a share of product-based revenues to the depositing institution.

For scientists looking for specific reagents to use in their experiments, Ximbio offers a fully searchable database, extensive datasheets, and supplier options, and in future will also feature peer reviews of listed products. Each reagent record can be linked to the originating inventor, enabling scientists and institutions to be credited for their work. Ximbio will operate as a business unit of CRT, and will focus on all areas of biology.

Keith Blundy, Cancer Research Technology's Chief Executive Officer, commented: "Over the past 25 years CRT has successfully built one of the world's largest and most well-respected collections of life science reagents. Ximbio now provides us with the opportunity to extend our reach globally to provide an enhanced offering that better meets the needs of researchers, technology transfer offices, and life science companies."

Melanie Hardman, Head of Ximbio, commented: "Through in-depth analysis of our partnerships with technology transfer offices, life science reagents companies, and the research community, we recognised a real need for an easy to use, online reagents portal. This has been validated by the extensive stakeholder research we have undertaken over the past 8 months. We have created Ximbio to be a place where scientists and technology transfer offices can share their research, and reagents companies can source new products, in a streamlined process that saves both time and resource, maximising the visibility and impact of all research reagents. By unifying the reagent community in this way, to make tools more widely and easily available, we hope to accelerate life science research."
About Ximbio

Ximbio will change the way life science reagents are searched, sourced and shared.
Through Ximbio researchers and technology transfer offices can virtually deposit their reagents free of charge to an online portal. Each reagent record can be linked to the originating inventor, enabling scientists and institutions to be credited for their work.
Life science reagents companies can use Ximbio to easily source new products to augment their portfolios via a straightforward commercialisation process.
Ximbio offers scientists looking for a specific reagent with a fully searchable database, extensive datasheets, peer reviews and supplier options.

Ximbio is owned by Cancer Research Technology (CRT). A share of product-based revenues is returned to the depositing institution.

Ximbio will focus on all areas of biology, and will broaden the range of tools available to scientists globally, to support and advance life science research.

About Cancer Research Technology

Cancer Research Technology Limited (CRT) is a specialist commercialisation and development company, which aims to develop new discoveries in cancer research for the benefit of cancer patients. CRT works closely with leading international cancer scientists and their institutes to protect intellectual property arising from their research and to establish links with commercial partners. CRT facilitates the discovery, development and marketing of new cancer therapeutics, vaccines, diagnostics and enabling technologies. CRT is wholly owned by Cancer Research UK, the world's leading cancer charity dedicated to saving lives through research.