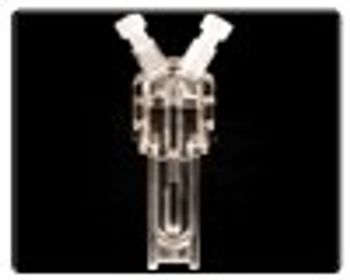 Pack of 10 with 20 stoppers.
This item is referred to in the software as DTS1061.
NOTE: THERE ARE LIMITED NUMBERS OF THIS PRODUCT AVAILABLE (APPROXIMATELY 900 BOXES) AS OF 1st SEPT 2014
Once this number has depleted all current users will be required to switch to Disposable Capillary Cell DTS1070 and upgrade the instrument software accordingly.
This item is primarily designed for zeta potential measurement but can also be used to give size measurements on NIBS systems