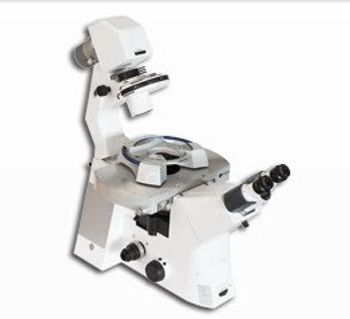 At the Sixth AFM BioMed Conference, Bruker today announced the release of BioScope Resolve™, a biological atomic force microscope (bioAFM) that features the highest resolution imaging and most complete cell mechanics capabilities available for use with an inverted optical microscope (IOM). The system incorporates Bruker's proprietary PeakForce Tapping® technology to enable researchers to achieve both the highest resolution imaging and piconewton level force measurements on biological samples. BioScope Resolve also provides real-time correlation of atomic force microscopy and optical microscopy data sets to provide unique insights into life sciences research. Ultimately, BioScope Resolve enables imaging and mechanical property mapping of the biological detail of cells, tissues, and biomolecular structures never previously observed with a bioAFM on an IOM.

"For the first time bioAFM analysis can directly correlate high-resolution molecular structures with function on the same cell," said Dr. Lewis Francis of the College of Medicine and Center of NanoHealth at Swansea University, United Kingdom. "BioScope Resolve provides the dynamic range and resolution necessary to allow a deeper understanding of structure-function relationships at cell and tissue surfaces."

"BioScope Resolve establishes a new benchmark for high-resolution imaging and cell mechanics characterization capabilities that are fully integrated with optical microscopy," added David V. Rossi, Executive Vice President and General Manager of Bruker's AFM business. "It builds upon our exclusive and leading PeakForce Tapping technology to enable the highest performance bioAFM that researchers of every experience level will find very easy to use."

"PeakForce Tapping provided my lab with the force control and resolution necessary to produce ground-breaking ligand-receptor interaction maps using functionalized probes on live cells in a very time efficient and controlled way," commented Professor Dr. Daniel Muller of the Department of Biosystems Science and Engineering at the ETH Zürich, Switzerland, about his experience using PeakForce Tapping.