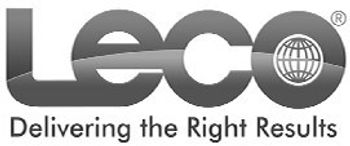 On Tuesday, February 24, leading researchers will gather for a Materials Science and Petroleum Analysis Symposium at the Courtyard by Marriott, Oklahoma City Airport in Oklahoma City, Oklahoma. This half-day event, sponsored by LECO, CDS Analytical, and the Southwest Research Institute will feature real-world approaches to unlocking the challenges in the materials science and petroleum analysis fields.
The seminar will include a half-day of presentations beginning at 8 am on the following topics:
Analysis of Sulfur and Nonsulfur Diesel Fuels by GCxGC/MS— presented by Dr. Mark Libardoni, Staff Scientist, Southwest Research Institute, San Antonio, TX

Characterization of Complex Petroleum Materials Using High Resolution GC-TOFMS– There is a Story in Every Barrel and It's More Than Just Carbon and Hydrogen— presented by Dr. Jeff Patrick, Director of Marketed Technologies, LECO

The Polymer Dilemma: A Look at the Use of Programmable Pyrolysis GC/MS for the Analysis of Polymeric Samples and Biomass— presented by Stephen Wesson, Product Manager, CDS Analytical

Comprehensive Petroleum Characterization by Thermal Desorption and Flash Pyrolysis Coupled to Gas Chromatography High Resolution Time-of-Flight Mass Spectrometry— presented by Dr. Jeff Patrick, Director of Marketed Technologies, LECO
Registration for this symposium is free and a continental breakfast and mid-morning coffee break will be provided to attendees. Space is limited for this event, to reserve your space click here (registration closes February 13). If you have any questions or want more information, please contact gail_harkey@leco.comor heidi_neiman@leco.com.