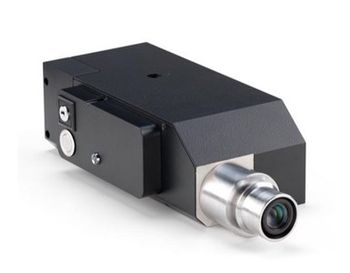 Leica WF FRAP Photobleaching Module for the Inverted Research Microscope Leica DMi8

Wetzlar, Germany. Leica Microsystems launches the Fluorescence Recovery After Photobleaching (FRAP) device for widefield microscopy, Leica WF FRAP. The device is made for the investigation of cellular dynamics and provides users the flexibility to define their bleaching area using masks of various sizes and shapes. An addition to the inverted research microscope Leica DMi8, the Leica WF FRAP module includes a built-in 1.4 Watt laser (450 nm) and is controlled via the imaging and analysis software Leica Application Suite X (LAS X). A dedicated application wizard that enables control of all bleaching parameters guides users through their experiments.

Fluorescence Recovery After Photobleaching experiments investigate the characteristics of molecular interactions by selectively bleaching a defined area of a cell and monitoring the recovery kinetics of fluorescent molecules. The Leica WF FRAP module utilizes the Infinity Port, an additional fluorescence port of the inverted research microscope Leica DMi8, so that the laser has direct access to the infinite light path for performing FRAP experiments.

The complete package includes a dedicated WF FRAP wizard in the imaging software LAS X which facilitates experimental set-up with controls for laser power, pulse duration and time-course parameters. Users can choose from 12 different bleaching masks and therefore fit the bleaching area to their region of interest which may take the form of a single point as well as a larger area of a cell. After every experiment, automated fluorescence recovery curve generation enables direct analysis of the results.

Product Manager Dr. Jennifer Horner comments: "The Leica WF FRAP module brings powerful laser capabilities for photobleaching to live cell imaging systems without added complications. Researchers can delve into the molecular interactions within their cells with ease. Especially when fast kinetics need to be tracked, the Leica WF FRAP is the perfect device to capture fluorescence recovery instantaneously."

Compared to scanning-based FRAP approaches, the Leica WF FRAP minimizes photostress and offers higher imaging speeds using advanced state-of-the-art cameras. In one all-inclusive module, the Leica WF FRAP gives researchers a tool to study the dynamics of living cells along with the Leica DMi8.