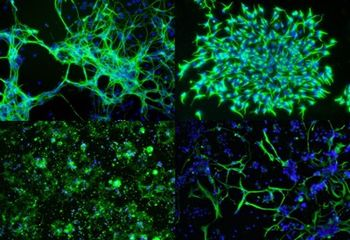 AMSBIO announces the launch of mRNA-In™ and mRNA-In™ Neuro – a new range of high efficiency, targeted transfection reagents.

Offering high transfection efficiency and expression levels across a broad range of cell types, including stem cells and primary cells, mRNA-In™ is a robust and easy-to-use mRNA delivery solution proven in applications including protein expression and iPSC-reprogramming. Recognized as among the most difficult cell types to transfect, either freshly isolated or cryopreserved neurons or neural stem cells can be transfected with exceptionally low cytotoxicity using the specifically designed and optimized mRNA-In™ Neuro reagent.

AMSBIO's new mRNA-In™ transfection reagents require very low amounts of mRNA to achieve maximum transfection efficiency. Moreover, mRNA expression levels can be adjusted by just changing the amount of mRNA transfection thereby significantly minimizing unintended off-target immune activation. Across a wide range of cell types, mRNA-In™ reagents have been shown to produce exceptionally high transfection efficiency while maintaining optimal cell health and viability.

Messenger RNA (mRNA) delivery has become a widely used non-viral gene delivery technique due to the significant advantages it offers. This includes almost no risk of integration into the host genome, which can lead to insertional mutagenesis and activation of oncogenes, and the ability to achieve very high transfection efficiencies nearing that of viral delivery methods. Also by contrast with DNA transfection, mRNA delivery does not enter the nucleus, rather only cytosolic delivery is required, resulting in more a rapid expression method.

Comprising a proprietary formulation of chemically defined and animal-free compounds mRNA-In™ transfection reagents are the latest addition to a growing range of nucleic acid delivery solutions from AMSBIO optimized for superior transfection efficiency and maximum cell viability.