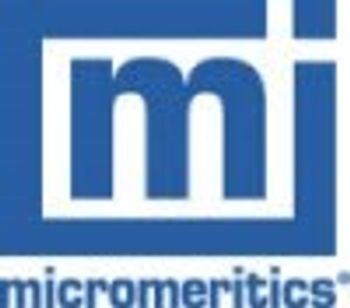 Micromeritics' Instrument Grant Committee has recently selected its latest grant recipient. A TriStar® II Plus 3030, NanoPlus 3 and Flowprep has been awarded to the The University of Georgia College of Pharmacy.
"With enrollment in the BS program already approaching 200 students this is quickly becoming one of the larger STEM undergraduate major at UGA," states Michael Bartlett, Ph.D. "By partnering with Micromeritics the University of Georgia College of Pharmacy will be able expose students in the Department of Pharmaceutical and Biomedical Sciences, as well as our Pharm.D. and graduate programs to techniques used in the characterization of drug substances and drug delivery systems." The enrollment in these combined programs exceeds approximately 700 students.
Dr. Bartlett received his B.S. in Chemistry from North Carolina State University and Ph.D. in Analytical Chemistry from Georgia Tech. He spent a year as a postdoctoral research associate at the University of Utah in the Department of Medicinal Chemistry before joining the faculty at UGA where he has been for the past 19 years. Dr. Bartlett has published 120 peer reviewed manuscripts and has received over 7.7 million dollars in research funding from federal agencies and industry. Among his many awards he was named the College of Pharmacy Teaching of the Year in 2002 and was recognized as an AAPS Fellow in 2011. He is the Editor-in-Chief of the international journal Biomedical Chromatography and also serves in the Editorial Advisory Boards of the Journal of Chromatography B and Analytical Methods.
According to Preston Hendrix, Micromeritics' president, "This program is designed to promote and advance the acquisition and use of particle characterization instrumentation in non-profit universities and institutions where other means of funding are not generally available. We are very proud and excited to present this award in an ongoing grant program to support important research." Mr. Hendrix has appointed a special Grant Selection Committee to ensure the success and effectiveness of this program.
Micromeritics' Instrument Grant Program is intended to provide particle characterization instruments to non-profit universities and research organizations for the purpose of fostering and supporting meritorious research projects. A maximum of one instrument/integrated system will be awarded per calendar quarter.
Applications may be submitted at any time in accordance with the application instructions and will remain active for a period of one year from the date of submission. Visit Grant Program (see link below) for a detailed grant description, application requirements, and application.
Micromeritics Grant Program Link
http://www.micromeritics.com/Pressroom/Particle-Characterization-Instruments-Grants.aspx