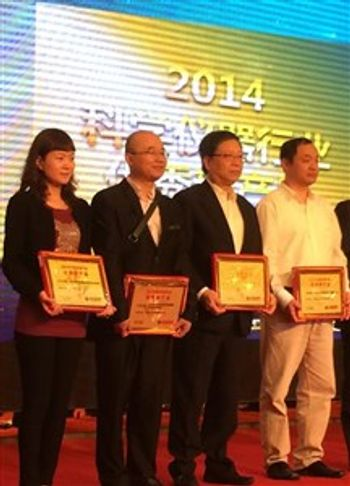 The Annual Conference of China Scientific Instruments (ACCSI) recently recognized Micromeritics Autopore V Mercury Porosimeter as one of the leading new instruments introduced to the China marketplace in 2014.
The annual Best New Scientific Instruments awards are presided over by 60 senior experts. A total of 253 Chinese and foreign equipment manufacturers submitted 587 new scientific instrument applications for this award. A committee selected 166 instruments according to their innovation, market outlook and user comments and finally 26 instruments were elected and recognized as the Best 2014 New Instruments.
Autopore V Series Mercury Porosimeters can determine a broader pore size distribution more quickly and accurately than other methods. This instrument also features enhanced safety feature and offers new data reduction and reporting choices that provides more information about pore geometry and the fluid transport characteristics of your material.
"We are honored that our Autopore V Mercury Porosimeter was recognized as one of the best new scientific instruments in 2014," said Dr. Ren Xu, General Manager of Micromeritics Instrument (Shanghai) Ltd. "This award is a reflection of our commitment to providing high-quality innovative instruments."
Dr. Ren Xu, General Manager of Micromeritics Instrument (Shanghai) Ltd., the third from the left in the photo, received the award during the Annual Conference of China Scientific Instrument 2015.