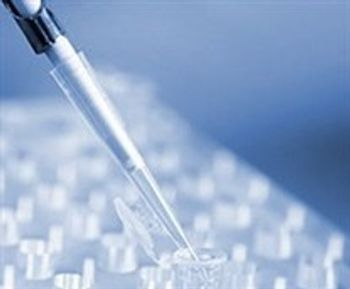 Translational and clinical research laboratories now have access to a multi-biomarker, next-generation sequencing (NGS) panel that includes 52 solid tumor genes associated with current oncology drugs and published evidence. The Oncomine Focus Assay by Thermo Fisher Scientific is being featured at the American Association for Cancer Research conference taking place April 18-22 at the Pennsylvania Convention Center in Philadelphia.

The Oncomine Focus Assay allows concurrent analysis of DNA and RNA, enabling sequencing of 35 hotspot genes, 19 genes associated with copy number gain and 23 fusion genes, all in a single workflow using the Ion PGM System. The assay also leverages Ion AmpliSeq technology's low DNA and RNA sample input requirements from FFPE tissue (10ng extracted nucleic acid per reaction for a total of 20ng per sample) to enable accurate and reliable sequence analysis across a large range of tumor sample types, including small biopsies and fine needle aspirates.

"The new Oncomine Focus Assay reduces the inherent risk of tumor sample consumption and the many challenges associated with sequential testing using a range of different products and technologies," said Mike Nolan, vice president and general manager of Oncology at Thermo Fisher Scientific. "Combined with a simplified workflow and favorable economics for detection of relevant genes, this new next-generation sequencing assay further expands the capability of translational and clinical research laboratories, allowing them to advance precision oncology within their own communities and improve the future of cancer care."

The biomarkers included in the Oncomine Focus Assay were selected using the Oncomine Knowledgebase, the world's largest collection of oncology data, long-trusted by pharmaceutical companies, CROs and translational laboratories. These targets were also confirmed with industry-leading pharmaceutical companies.

With the increasing importance of genetic translocations in oncology, the Oncomine Focus Assay enables clinical research laboratories to include gene fusion transcript detection easily within their NGS workflow and reduce the complexity of performing alternate fusion detection methods such as fluorescence in situ hybridization (FISH).

As a complement to this new assay, Thermo Fisher Scientific is also introducing a set of new TaqMan research assays designed to detect fusion transcripts using real-time PCR. These assays can be used as an orthogonal confirmation method during the implementation of this NGS workflow.