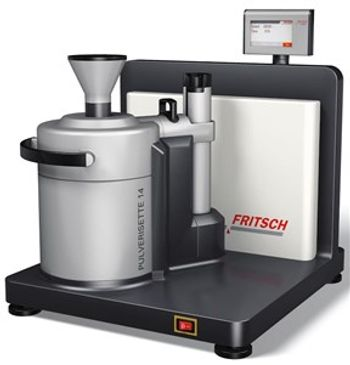 The Variable Speed Rotor Mill enables exceptionally quiet grinding with highest rotational speeds and powerful performance and is due to the new Clean Design absolutely easy to clean – a reliable
protection against cross-contamination.
Overview of the premium features:
premium Effective pre- and fine grinding in one instrument
premium Powerful grinding with 22 000 rpm for high throughput
premium Safe automatic closing and opening of the grinding chamber – AutoLOCK function
premium Easiest cleaning due to Clean Design
premium Impact and shearing as well as cutting action in one instrument
premium Quiet operation - low noise level according to DIN EN ISO 9612:2009-09
premium Particularly good cooling of the grinding material due to flow-optimised cooling channels with connection for dust exhaust system
The Variable Speed Rotor Mill PULVERISETTE 14 premium line combines 2 instruments in one! It can be equipped due to a multi-functional tool system with an impact rotor or with a cutting rotor
according to the application. Absolutely multi-functional and extra powerful with 22,000 rpm!