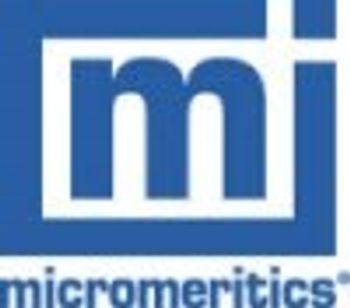 "As a scientific instrument manufacturer, our goal is to not just produce and supply quality analytical instruments which return tangible value to our clients. We seek to be a strategic business resource with whom our clients consult to address their most critical issues," says Jeff Sherman, VP of Business Development, Micromeritics Instrument Corp.
The results of a survey from an independent, third party research firm, TechValidate, indicate that over half of the 606 respondents are taking full advantage of that value. 90% of the respondents reporting an improvement in their scientific results (TVID:3C4-5BE-017)and 90% experiencing an improvement in the interpretation of the data (TVID: 1AB-1B2-4CC).
William Carty, Professor and Chair of Ceramic Engineering, Alfred University describes his experience with Micromeritics instruments as, "reliable, easy to use, and good technical service when necessary."
(TVID: 0B6-61A-C1F)
"The relationship we strive to achieve with our clients goes beyond providing an extraordinary instrument. We're focused on providing a whole-solution approach to our customers, creating mutual success for both parties," says Alisa Moloney, Marketing Manager, Micromeritics Instrument Corp.
While the survey results show that product quality and reliability (62%) were key factors in their choice to buy Micromeritics, 41% of the respondents also reported strong satisfaction with their on-going relationship with Micromeritics as a key factor driving their decision to buy again and again (TVID: 636-FE1-E3F). This strategic relationship with our clients really makes our coworkers proud to be a part of the Micromeritics world-wide team.
"It's seeing this type of feedback that makes what we do here really worthwhile," Adrian Gibson, Director of Manufacturing, Micromeritics Instrument Corp. states. "I've been a part of Micromeritics for 25 years. When I see this, I know we're making a difference."
Stephen Polgar, Quality Director at Asbury Carbons, Inc. recommends Micromeritics based on this very reason. "We've had a great experience using them for over the past 20+ years. It allows us better characterization of our products."
(TVID: 190-F9B-408)
For more information about Micromeritics or to view more survey responses visit www.micromeritics.com/testimonials