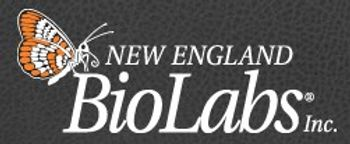 New England Biolabs® (NEB®) announces the release of the NEBNext Library Quant Kit for Illumina®, a qPCR-based solution for accurate next generation sequencing library quantitation. This kit offers several improvements over other commercially available library quantitation methods, including greater accuracy and, consequently, higher correlation with cluster numbers, higher reproducibility, a more convenient protocol and supplied kit components.
Quantitation of NGS libraries is a key step in maximizing the value and data quality of each sequencing run. Specifically for Illumina sequencing, accurate quantitation enables optimal sequence output by achieving optimal cluster densities. Further, by employing qPCR amplification, rather than electrophoresis or spectrophotometry, it becomes possible to selectively quantitate only those molecules that contain both of the adaptor sequences required for successful sequencing, further increasing the accuracy and specificity of the library quant values.
"Accuracy and reproducibility are essential to NGS library quantitation methods - the NEBNext Library Quant Kit delivers both, for libraries with a broad range of insert sizes and GC content. This is due to extremely high quality components, and a number of re-imagined steps that result in an easier workflow and more reliable results than other qPCR-based kits" shared Fiona Stewart, NEBNext Product Marketing Manager at NEB. "The standards included in the kit are produced and quantitated with great accuracy. Since only 4 standards are required, wells are freed up for quantitating additional libraries. Finally, an easy-to-use online quant tool, NEBioCalculator®, is available from NEB, rounding out this complete solution for library quantitation."
For added convenience, the NEBNext Library Quant Kit includes a concentrated Library Dilution Buffer and ROX, a reference dye used for normalization with some qPCR instruments. A single extension time is required for all libraries, regardless of insert size. Value priced, the NEBNext kit brings improved performance, higher quality, and the reliable support available from NEB's scientific customer support staff.