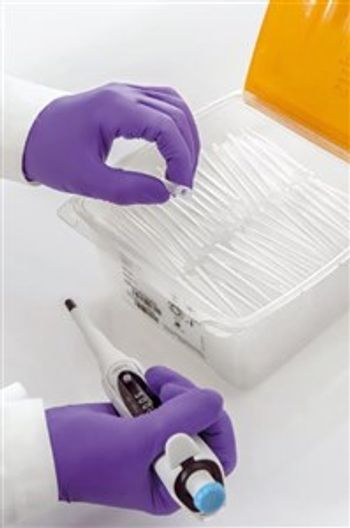 Sartorius
Stedim Biotech (SSB), a leading international laboratory and pharmaceutical supplier, introduces a completely new concept for packaging pipette tips:
FlexiBulk
. The new package with its well-organized tip arrangement saves valuable space in the laboratory. Compared with conventional bulk tip packages, the stackable FlexiBulk boxes take up to 40% less space, and cut packaging waste by nearly 50%, while reducing transportation costs and laboratories' carbon footprint.
FlexiBulk provides quick "pick & place" convenience for loading tips into tip racks for attaching directly to pipettes. The orderly arrangement of tips makes tip selection fast and efficient. As a result, FlexiBulk enables users to save as much as 20% of the time it normally takes to load tips into racks from randomly packed bulk packages.
FlexiBulk tips are certified as free of RNase, DNase, and endotoxins. Certified purity is crucial for users' mission-critical applications in which all sources of secondary contamination must be ruled out. As the tips are produced and packaged under ISO class 8 cleanroom conditions and their manufacturing process is fully automated, contamination is effectively eliminated.
In addition, the lid on the FlexiBulk box provides an airtight seal, ensuring complete cleanliness of the tips during transportation and storage. The lid is easy to open and is reclosable to protect the tips from dust and dirt. In addition, the compact boxes made of recyclable, yet durable, polyethelyne material (PET) can be stacked – without any outer cardboard box needed.
The tips in FlexiBulk packs have the same high quality as other Sartorius Optifit tips available in racks and refill packages. They perfectly fit Sartorius pipettes, such as Picus®, Picus® NxT, eLINE®, mLINE®, and Proline® Plus, as well as most other pipette brands, providing an air-tight seal. The FlexiBulk packs cover a tip volume range from 0.5 μl to 1,200 μl.