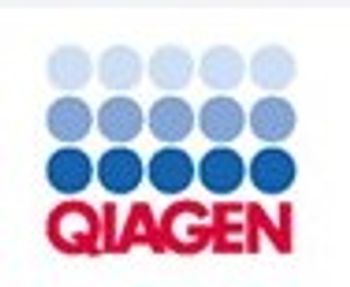 Today, the FDA announced approval of AstraZeneca's Iressa (gefitinib) for the first-line treatment of patients with metastatic non-small cell lung cancer (NSCLC) whose tumors harbor specific types of epidermal growth factor receptor (EGFR) gene mutations, along with companion diagnostic,
QIAGEN
's (NASDAQ: QGEN) therascreen® EGFR RGQ PCR Kit.
See the FDA press release at: http://www.fda.gov/NewsEvents/Newsroom/PressAnnouncements/ucm454678.htm. I will forward you the QIAGEN (client) press release as soon as it is available.
QIAGEN's therascreen EGFR test was approved by the Food and Drug Administration to enable doctors to identify NSCLC patients who have tumors that are positive for EGFR mutations and therefore are eligible for treatment with AstraZeneca's drug. In the United States, the therascreen EGFR RGQ PCR Kit has been marketed since 2013 as a companion diagnostic for another drug used in NSCLC patients. According to industry reports, QIAGEN provides approximately 50% of companion diagnostic kits targeting EGFR mutations, making the therascreen EGFR test the U.S. commercial leader by a substantial margin.