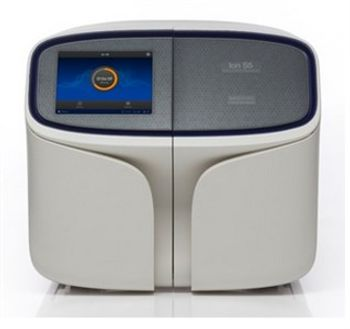 Thermo Fisher Scientific
today introduces two next-generation sequencing (NGS) systems designed to deliver a comprehensive solution that simplifies targeted sequencing. Built upon the proven capabilities of Ion Torrent technology, the new
Ion S5 and Ion S5 XL
benchtop systems provide scientists with rapid, cost-effective and flexible platforms that can be scaled for all research areas, including inherited disorders, infectious agents, microbial identification and translational cancer research.
"Ion Torrent technology has played a pivotal role in the success of the Saudi Human Genome Program, a national research project a national research project a national research project a national research project which to date has led to key published findings related to inherited disease research in the Kingdom," said Brian Meyer, Ph.D., chairman, department of Genetics Research Centre at King Faisal Specialist Hospital and Research Centre. "The simplicity and streamlined workflow of the new Ion S5 system demonstrates the next level of innovation for the platform, and it equally raises the bar for this important work in our lab."
The Ion S5 and Ion S5 XL systems combine the ability to sequence gene panels and small genomes, as well as exomes, transcriptomes and even custom assays on a single platform. The platforms are designed with 'plug-and-play,' cartridge-based reagents to make setting up and operating the sequencers simple and efficient (watch setup video). With reduced hands-on time and streamlined workflow, the Ion S5 and Ion S5 XL systems make targeted sequencing more accessible to academic, translational and clinical research labs.
The new systems require just 15 minutes of manual set-up time per sequencing run and less than 45 minutes of hands-on work from DNA to data when using the Ion Chef System for automated Ion AmpliSeq library construction, template preparation and chip loading. The Ion S5 system is ideal for academic or translational labs in need of an all-in-one sequencer without turnaround time constraints, while the Ion S5 XL system is ideal for clinical research labs requiring faster turnaround or higher sample throughput per day. The system features three new Ion chips; the Ion 520, 530 and 540 chips, which offer outputs of 5M to 80M sequencing reads generated in just 2.5 hours.
Focusing on translational research, Dr. Meenakshi Mehrotra and Dr. Dzifa Yawa Duose at the Molecular Testing Developmental Laboratory in the Department of Translational Molecular Pathology at The University of Texas MD Anderson Cancer Center, headed by Dr. Raja Luthra and Dr. Ignacio Wistuba, compared the Ion S5XL system with the Ion PGM and Proton.
"We found the Ion S5 XL system reduced the run time from 4.5 hours to 2.5 hours, and halved the data analysis time," Dr. Duose said. "We ran different panels on the same chip and obtained 100% variant concordance with previously tested PGM and Proton platforms. The different chips also allowed us to run both smaller panels and larger panels on the same instrument."
"The genomics information revolution of the past decade has ushered in an exciting new era for a broad range of industries seeking to tackle fundamental problems of health, safety and security. We have developed the next generation of benchtop sequencing that delivers best-in-class workflow simplicity, integrated data analysis and system economics," said Chris Linthwaite, president of Genetic Sciences at Thermo Fisher Scientific. "The Ion S5 system leverages many of the inherent advantages offered by targeted sequencing, and it provides a comprehensive solution that is more cost-effective, faster and easier to use than any other sequencer in the market."