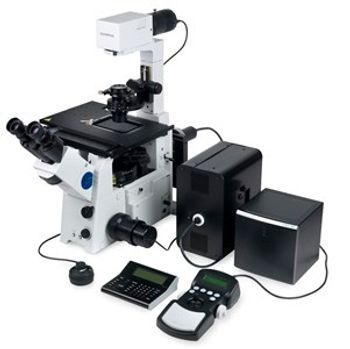 The
ProScan® III system
from
Prior Scientific
provides a flexible, high performance control system for Prior microscope accessories including motorised stages, focusing devices, filter wheels, illumination devices, shutters as well as robotic sample loaders for well plates and slides. The ProScan III is designed to be versatile and simple to use, yet capable of automating complex microscopy applications that demand the very best in precision and accuracy.
Compatible with almost all commercially available microscope software packages, the ProScan III allows you to control all accessories whilst a software development tool kit allows integration of the control centre into third party software meaning that the entire imaging process can be managed from one computer. More advanced users with specialist requirements can gain access to the acceleration, speed and drive current, allowing almost total customisation of the system.
The ProScan III is versatile and compact - all Prior microscope accessories are controllable by the the cube-shaped system which measures only 117mm square. Prior's patented Intelligent Scanning Technology (IST) allows the ProScan III to connect to, and correct for the idiosyncrasies of, individual microscope stages, greatly increasing repeatability and accuracy. Using TTL outputs the system also can provide precise synchronisation of external devices such as cameras.
The ProScan III is configurable to your exact requirements and can be expanded vertically or horizontally to accommodate increased functionality as your needs develop. A user friendly, web downloadable firmware upgrade system allows you to update your ProScan III controller as soon as firmware updates become available.