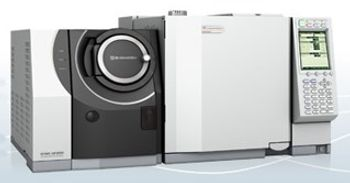 COLUMBIA, Md. (February 4, 2016) — Shimadzu Scientific Instruments will showcase several new products, including its latest GC-MS and triple quad LC-MS, host live demos and poster sessions, and present on the analysis of mycotoxins and medical cannabis at the Pittcon 2016 conference and exhibition. The conference takes place March 6 to 10 at the Georgia World Congress Center in Atlanta, Georgia.
Attendees should stop by booth 1338 to discuss their laboratory challenges with Shimadzu's technical experts and see firsthand how the company's sophisticated instruments save time, money and effort in the lab. Shimadzu will be exhibiting its full range of instruments, including chromatographs (HPLC/UHPLC, GC), mass spectrometers (GC/MS, LC/MS, MALDI), spectrophotometers (FT-IR, Fluorescence, UV-VIS-NIR), atomic and X-ray spectrometers (AA, ICP, EDX), thermal analyzers, Total Organic Carbon (TOC) analyzers, data systems/software, particle size analyzers, balances, and materials testers.
Live Demos
ED-XRF: A Singular Answer to the Challenges of Analyzing a Variety of Sample Forms
UV-VIS: Easy Check of Anti-Reflective Coatings – How Good is Yours?
Presentations
"Analysis of Mycotoxins in Various Food Matrices via SFE/SFC/MS" by Todd Anderson
"Medicinal Cannabinomics and Mass Spectrometry Applications to Cannabis Testing Laboratories" by Scott Kuzdzal
Networking Sessions
Updated and New Part 4000 Standard Methods, with William Lipps
Analytical Techniques Used in Renewable Energy Manufacturing, with Mark Janeczko
Cannabis Analytical Testing Forum, with Scott Kuzdzal
Moving Bioanalysis Sample Prep and Cleanup Forward, with Scott Kuzdzal
Don't Worry, Be Hoppy – Beer Analysis, with Robert Clifford
Shimadzu will also host multiple poster presentations covering a variety of analytical techniques, including GC-MS/MS, LC-MS, SFE-SFC and HPLC. Topics covered include food safety, environmental and water analysis, pharmaceutical research, and modern laboratory best practices.
For questions or to arrange an interview with a Shimadzu representative at Pittcon, contact Scott Clark at
sclark@schubertb2b.com
or 610-269-2100, ext. 225.
About Shimadzu Scientific Instruments Inc.
Shimadzu Scientific Instruments (SSI) is the American subsidiary of Shimadzu Corp., headquartered in Kyoto, Japan. Founded in 1875, Shimadzu is a $3 billion multinational corporation with three major divisions: Medical Diagnostics, Aerospace/Industrial and Analytical Instruments. In the United States, SSI has a network of more than 50 locations providing local and regional sales, service and technical support. Visit
www.ssi.shimadzu.com
for more information.