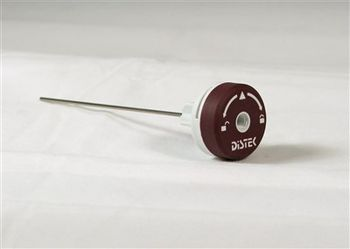 Distek, Inc., a leading manufacturer of pharmaceutical laboratory testing instruments, accessories and validation services, announced today the release of their next generation sample probe and filter as the preferred product for manual and semi-automated sampling.
The two piece sample probe design features a twist n' lock probe housing offering superior probe integrity for routine and increased sampling pressures. In addition, the probe provides visual confirmation that the probes filter housing is properly secured.
The new Distek filters, available in 10 and 45 micron sizes, are designed with a larger filter surface area, providing improved media flow and filtering capabilities.
To learn more about the new sample probe & filter, or to place an order, contact Distek Customer Service at 1.732.422.7585, email at info@distekinc.comor visit www.distekinc.com.