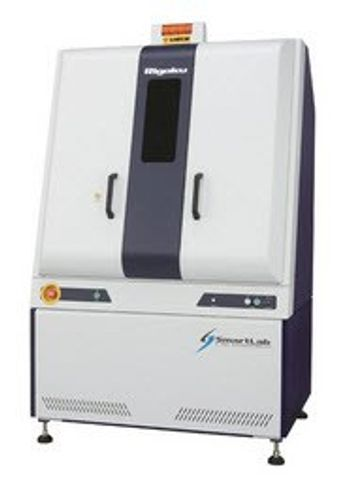 AXT is proud to announce that they have won a very competitive tender to supply Queensland University of Technology (QUT) with two Rigaku SmartLab X-ray diffractometers. These systems are destined for the Central Analytical Research Facility (CARF) where they will cater for research, routine and commercial activities, serving both internal and external clients.

The two SmartLab diffractometers are based on the 3kW sealed tube design. By choosing two systems sharing the same architecture that will be located side-by-side, their versatility can be fully appreciated with both systems able to share attachments, thus enabling operators to run a vast range of experiments.
The systems have been purchased with slightly different applications in mind i.e. research and routine measurements. The research focussed system has been ordered with a host of attachments allowing them to perform a range of in situ analyses such as high temperature (1200°C) XRD under controlled environments, cryogenic measurements and thin film and fibre/capillary analysis. The routine measurement SmartLab includes a 48 position sample changer, enabling large numbers of experiments to be performed unattended.

Both SmartLabs have been specified with HyPix 3000 Detectors that utilise Rigaku's latest generation Hybrid Pixel Array Detector (HPAD) technology. These high-speed detectors that produce no noise will reduce measurement time and increase sample throughput rates and productivity. Furthermore, their integrated capability which can switch between 0D, 1D and 2D analytical modes at the click of a button was a key factor in the selection of the SmartLab diffractometers with competitive systems needing multiple detectors to do the same job.

When asked about the selection of the Rigaku SmartLabs, CARF's Project Manager Tony Raftery replied, "QUT has a large research community who will benefit from this acquisition. The community has varying backgrounds and research expertise, ranging from Research Project Leaders through to higher degree research students and project-directed undergraduates. One key factor that made the decision easier was ease-of-use and Rigaku's Guidance software. This Guidance software helps users design experiments and steps them through configuration changes as well as performing an automated alignment and measurement sequence, minimising the input required from CARF technical staff."

Tony went on to say, "QUT has numerous research groups who will be lining up to use these instruments when they arrive. Some of their projects and interests include:
Characterisation of energy materials for solar cells
Characterisation of energy materials for advanced batteries and supercapacitors
Characterisation of high performance materials with extreme hardness and refractory properties.
Thermal properties investigations, particularly high temperature behaviour and corrosion."
Richard Trett, AXT's Managing Director said of the tender win, "this was a particularly pleasing tender to win as this space is very competitive. Tony and the team at QUT obviously identified the technical advantages of the Rigaku SmartLab in particular, speed, flexibility, simplicity and student-proof design and we look forward to supporting them both in the short term and into the future."