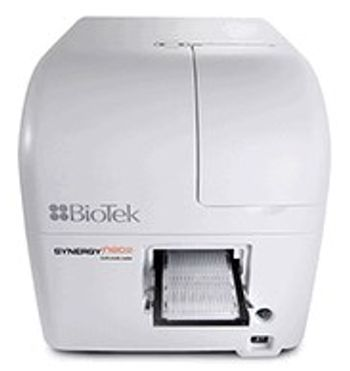 Biotek's Synergy™ Neo2 Multi-Mode Microplate Reader was announced as the Best New Life Sciences Product of 2015 Winner as part of the annual Scientists' Choice Awards®, sponsored by SelectScience® and conferred at the American Association for Cancer Research 2016 Annual Meeting in New Orleans, LA.

The award was presented by SelectScience Editor-in-Chief, Kerry Parker to BioTek Senior Product Manager, Lenore Buehrer, who remarked, "SelectScience's readers always provide us with valuable feedback and insights, and we're delighted that they selected us for this special honor."

Synergy Neo2 is BioTek's fastest, highest-performing reader for cell-based and biochemical assays. It incorporates up to four PMTs and patented Hybrid Technology™, which combines filter- and monochromator-based detection, for unmatched assay versatility and ultra-fast results.