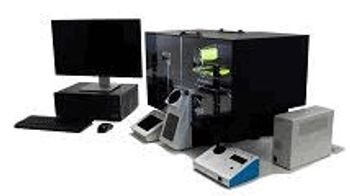 Phase Focus Ltd (Phasefocus), the company pioneering a novel method for high fidelity label-free quantitative imaging, has announced the commercial launch of Livecyte, a new complete live cell imaging system for kinetic cytometry.

Livecyte will enable cell biology researchers to achieve a deeper understanding of the phenotypic and kinetic behaviours of both individual and populations of cells in a label free environment and, uniquely, will allow users to interleave fluorescence measurements during different drug treatments or across cell types within a single experiment.

With the ability to image multiple regions of interest within wells and across well plates, this intuitive system delivers multi parametric, quantitative data and high contrast, high fidelity images and videos. Perfectly focussed cells and powerful cell tracking software (patent pending), enable enhanced lineage tracking. The ability of the system to image continuously ensures that large (mm) fields of view can be captured without stitching: highly motile cells are not lost during long time-courses. Cell perturbation is minimised since cells are imaged in their growth media without the need for fluorescent labels. This technique is particularly useful for fragile cells including primary cells and stem cells.

The new system is based on the Company's proprietary Phasefocus Virtual Lens® imaging technology and has been tailored to meet the specific needs of cell biologists in both industry and academia for immunological, neurobiological, cancer and basic cell biology research.

Martin Humphry, Chief Executive Officer at Phasefocus, said: "We are delighted to announce the launch of Livecyte. For Phasefocus it is not only testament to our R&D expertise and our continual drive to develop the very best systems for live cell cytometry, but also highlights the adaptability of our technology platform."

In February this year Phasefocus had a paper published in Nature Scientific Reports, validating the use of the Company's technology for label-free time-lapse imaging of microglia.