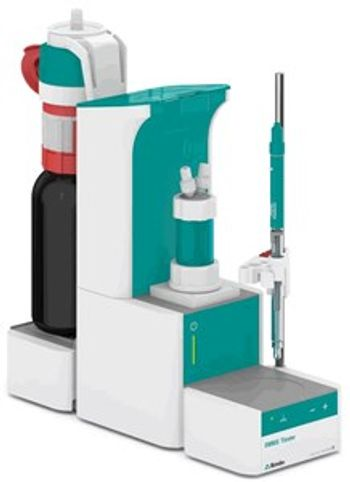 Metrohm is proud to announce OMNIS, its new platform for wet chemical analysis. With OMNIS, the market leader in titration addresses the needs of small and large laboratories alike: The new titration platform is modular and can be expanded from a stand-alone titrator to a powerful system that includes automation.

OMNIS is capable of performing 4 fully automated analyses simultaneously and can process up to 175 samples completely unattended. The patented Liquid Adapter makes reagent exchange contact-free and safer than ever. The new Metrohm titration platform is intuitive to use as the entire hardware is graphically represented in the user interface. Custom systems can be configured by drag and drop of the icons on the desktop or on a touch screen interface.

OMNIS was developed to focus on the sample. Whatever methods are necessary to analyze a sample, OMNIS collects the results and connects them to the sample. This saves time and effort, as the results for the parameters of interest for each sample are shown in a single report.