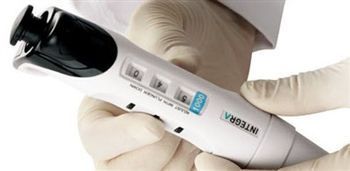 Pipette like a Pro – download your "Handheld Pipetting – Best Practices" poster!

Are you annoyed with inaccurate pipetting results? To help address this important area - INTEGRA has produced an informative and illustrated "Best Practices" poster that includes 10 simple tips that will help you improve your results.

Learn:
What to do before you start pipetting
How to pipette
How to optimize pipetting performance

Please fill out the form and click "get your poster" to download your digital copy.