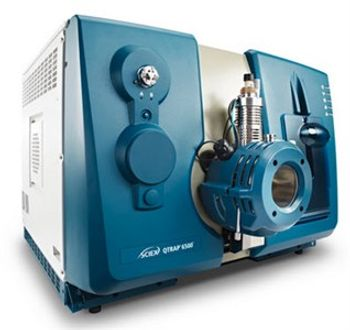 SCIEX, a global leader in life science analytical technologies, today announced the latest additions to its growing line of solutions for Biologics analyses. The new release of BioPharmaViewTM Software 2.0 for automated biotherapeutic data processing, simplifies and accelerates biologics characterization for comparability at a glance, and contributes to the SCIEX 360-degree innovative approach to characterization. For large molecule bioanalysis, the SCIEX BioBA Solution has also expanded to include the advanced QTRAP® 6500+ system, with new options and programs to enhance scientists' workflows, helping them move from samples to data, with confidence in biopharma.

BioPharmaView Software 2.0 is a powerful update for automating core biologics characterization workflows, offering exceptional capabilities and fast data processing. Built on customer feedback, BioPharmaView Software 2.0 automates and streamlines intensive data processing steps to make the comparison of intact mass and peptide mapping analyses across biotherapeutic products faster and easier.

BioPharmaView Software 2.0 updates include:
Major improvements in processing speed for both intact mass and peptide mapping workflows
Ability to process SWATH® acquisition data, for complete high-resolution MS/MS data to be acquired and analyzed in a single run, so important peptide and PTM information is not missed.
Automated drug-to-antibody ratio calculation for antibody-drug conjugates (ADCs)
Automated post-translational modification (PTM) ratio calculations for quick view of unmodified / modified peptide ratios
Ability to easily define custom modifications, including proprietary linkers and drug conjugates
Powerful batch processing functions and automated flagging for simplified comparability assessments
Comprehensive reports available in multiple output formats, for easy porting to electronic notebooks
The BioPharmaView Software 2.0 release is a key component of SCIEX 360-degree innovations for biologics characterization, a full circle product portfolio, which leverages the SCIEX history of CE, CESI, MS and software solutions designed specifically for biotherapeutic analyses, to simplify and accelerate both routine and complex workflows. From identity, purity, and heterogeneity, to glycan monitoring and intact mass analysis, SCIEX innovations help achieve insights faster and with greater confidence.

For bioanalysis of biologics, the BioBA Solution is the first end-to-end, and most complete solution, and SCIEX has expanded the solution to include the QTRAP 6500+ LC-MS System with SelexION®+ Ion Mobility Technology, to deliver greater selectivity, sensitivity and dynamic range needed for the analysis of complex compounds.

Other new, lab-tested additions to the BioBA Solution include:
SCIEX M3 MicroLC for enhanced sensitivity for low volume samples
Fully automated sample preparation with Beckman Coulter® Biomek® FXP Laboratory Automation Workstation including a sophisticated Software interface for guided sample set-up
BioBA Certification Program: An onsite training program for large molecule bioanalysis
"These announcements, demonstrate our relentless commitment to our customers, to simplify and accelerate their time to answers," said Chris Radloff, Global Vice President & General Manager of the LC-MS Business at SCIEX. "The new BioPharmaView Software 2.0 has been tested for ease of use and speed, and optimizes the process of characterization of molecules to support confident decisions. The new software release is an integral part of the SCIEX 360-degree approach to biologics characterization, which offers customers many innovations for routine and complex workflows. The BioBA Solution, with the Beckman Coulter automated sample preparation workstation and the M3 MicroLC, helps address the challenges our users experience when transitioning from small to large molecule workflows."

"CROs like QPS constantly face new challenges to meet the needs of their pharma and biopharma customers, and one such change is the emphasis on biotherapeutics", said Zamas Lam, Ph.D., Senior VP and Global Head of Pre-Clinical Development, QPS. "End-to-end solutions like BioBA not only gives us a running-start towards achieving the right answer faster, but it also makes the work simpler, and creates efficiencies and the standardizations we need for the long-haul. The 6500+ generation triple quadrupoles and QTRAPs give us enhanced speed and sensitivity necessary for the next generations of bispecific biotherapeutics".