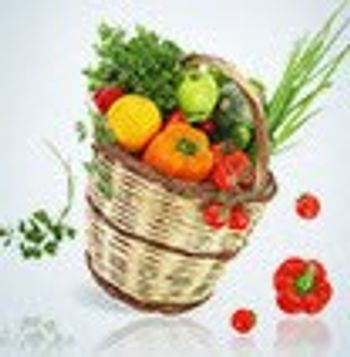 Our R&D scientists continuously develop new innovative products and solutions to ease the challenges you face every day for pesticide and residue analysis. Some examples include the QuEChERS method the Supel™ QuE Verde line, for better recovery of planar pesticides from green samples; the new overcoated SPME fibers for high matrix samples; and the SLB®-35ms low bleed capillary GC column for confirmatory analyses. These are complemented by our comprehensive portfolio of pesticide standards & CRMs. All developed to make your analytical life easier.
Experience Polar Selectivity and Inertness
The improved inertness for polar analytes was the inspiration for the development of SLB-IL (i-series) capillary GC columns. They solve a dilemma that has existed for a long time; is it better to optimize for selectivity or inertness? With i-series columns, GC users can enjoy selectivity and inertness! Through September 30, 2016, use promotion code SEB to receive a 35% discount on any SLB-IL (i-series) capillary GC column.
SPE Cleanup for Edible Oils
For a simple, effective extraction of non-polar persistent organic pollutants (POPs) from edible oils, try the Supelclean™ EZ-POP NP. Compared to other SPE cartridges, the EZ-POP NP gives a cleaner extract that is both GC and HPLC compatible and suitable for the analysis of a full range of PAHs (2-6 rings).

New QuEChERS Brochure
The QuEChERS Methodology, recognized by two official Methods EN 15662:2008 and AOAC2007.01, has become an established sample prep for multi-residue pesticide analysis in food and agricultural products. In this brochure the two methods and the referring products are outlined as well as additional adsorbents beyond the basics like the Supel QuE Verde and the zirconia-based Z-Sep materials.

QuECh the Savings for Pesticide Residue Analysis
Whether you're just getting started with QuEChERS, or want to stock your lab with the products you commonly use, don't miss this opportunity to save 25% on select Supel QuE products! Reference promo code 962 when placing your order.

ARIES™ EX Dual Personal Sampling Pump
Achieving a good active air sample begins with an accurate and reliable air sampling pump. The new ARIES EX Dual Personal Sampling Pump is the next evolution in air sampling. Two pumps in one device can operate independently or combined. BlueTooth® compatible and more exciting features. New pump available soon.