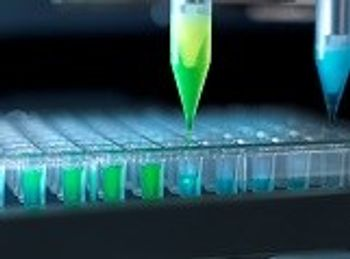 TTP Labtech Ltd, a global leader in the design and development of automated instrumentation and consumables for life science applications, has announced the commercial premiere of its dragonfly® discovery liquid handling technology at SLAS 2017, in Washington, DC, USA.


Building on the success of the first dragonfly liquid handling platform, dragonfly crystal, which was designed for crystallographers, TTP Labtech has developed a second generation of the dragonfly technology. The new dragonfly discovery is poised to address the complexities of assay development, and challenges associated with validating and subsequent transferring of those assays into high throughput screening (HTS), which are well known bottle necks in the drug discovery process. This novel, user-friendly, low-volume liquid handling technology significantly reduces assay development time and greatly improves assay robustness in screening. The dragonfly discovery provides scientists with a standard platform whereby they can easily develop complex assays and screen those assays in a robust and cost efficient manner.


The new platform enables rapid and reliable low volume (200 nL upwards) dispensing from a positive displacement disposable pipette (with 4 mL capacity), and 96, 384 & 1,536 well compatibility, to allow assays to be developed directly in high density plate format using a common liquid handling platform. The same platform can also perform assay validation and subsequent HTS, which simplifies the process of assay development and aids a smooth transition in to a high throughput environment. In addition, a new software capability and user interface support the design and development of complex assays.


Joby Jenkins, director – product strategy, TTP Labtech, commented: "In the development of dragonfly discovery, our aim was to redefine reagent dispensing. Positive displacement pipetting is well known to be agnostic of liquid class and offer exceptional reliability, but it has never before been used for non-contact bulk reagent dispensing. This, combined with the fact the tips are disposable, results in an extremely accurate and reliable dispense technology, which is something the industry has been crying out for."


TTP Labtech will be presenting live demos of dragonfly discovery at booth #1105 at SLAS 2017, Washington, DC, USA, February 4th-8th 2017. The company will also be presenting during the 'Late Night with LRIG - Rapid-Fire Innovation Session' at the conference, 6-8pm, Monday 6th February, and will be hosting a workshop on Tuesday, 7th February, room: 143b at 2pm.