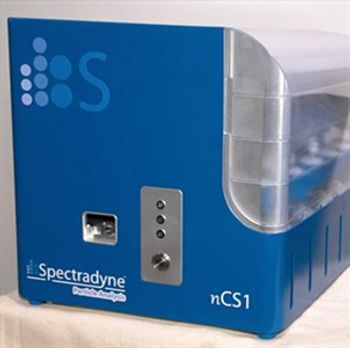 Spectradyne LLC today announced its Experimental Innovation Award
(EIA), a program designed to encourage new, ground-breaking research efforts in the area
of nanoparticle characterization using the innovative Spectradyne nCS1 instrument.

According to Franklin Monzon, PhD, Spectradyne's CEO: "The nCS1 enables both size and
concentration measurements of nanoparticles that are not obtainable with existing light
scattering-based techniques." The EIA is open to PhD graduate students at a North
American college or university who are studying biotechnology, biochemistry,
biopharmaceuticals, material science/engineering or other related fields having an interest
in nanoparticle analysis.

Qualified candidates are encouraged to submit proposals by May 31, 2017, with the winner
to be announced by the end of June 2017. The winner will have free use of an nCS1 for two
months, including training and support, and will be eligible for a paid trip to present results
at an applicable scientific conference or meeting. Detailed information on how to apply can
be found at http://nanoparticleanalyzer.com/nanoparticle-EIA.php .

"We wanted to make this technology available to PhD graduate students in order to
advance science and develop applications for this technology," said Monzon. "We also want
to continue to support this research community."